One of the most important takeaways of my first visit to Japan was my discovery of Hayao Miyazaki's films, which I fell in love with at first sight. That love has not diminished, although it has changed its focus somewhat. It has been quite a feat for Miyazaki to hold onto a place in my heart for well over a dozen years, even though I have changed a great deal in other respects. Many books and much of the music I adored back then are no longer among my favorites but Miyazaki's animes are still firmly imbedded in my heart.
Of course, from time to time I've changed the ranking of my favorite tales and how often I watch them. Once I told a Japanese colleague that when I feel totally miserable I watch "Hauru" (Howl's Moving Castle) and got the surprising and positive response of "Me, too!" I was honestly surprised and delighted with that reply and since then we regularly fire quotes from this and other Miyazaki films at one another.
Long ago, my first list of favorites was headed by "Nausicaä of the Valley of the Wind" and "Laputa: Castle in the Sky." I still watch them, though rarely, and never to try to improve my mood. Instead, I prepare carefully and leave myself plenty of time to let my mind wander and contemplate the world. For me, these films are heavy stuff and require serious thinking. They are definitely not the "I-watch-them-any-time-I-feel-like-relaxing" variety.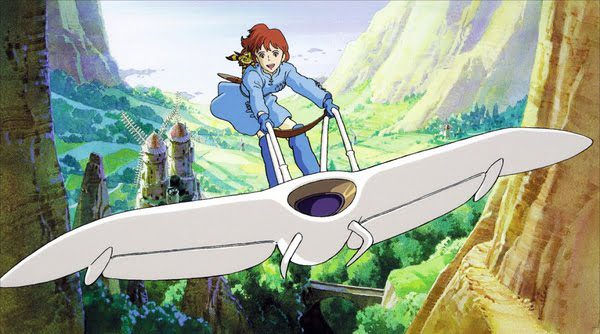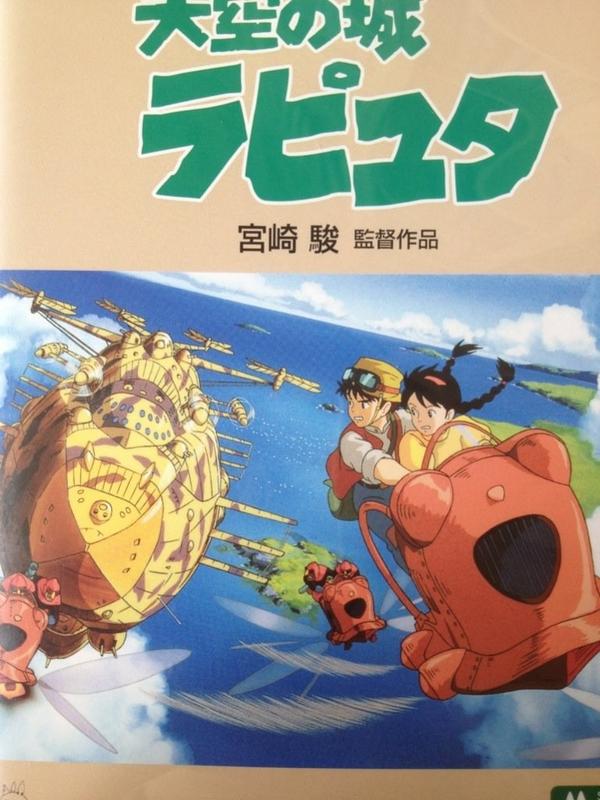 The family's current favorite is "My Neighbor Totoro." One of the amazing and positive features of "Totoro" is a two-year-old and a thirty or forty – and maybe even a sixty-year-old – will find something interesting to watch in it. At the moment the Totoros, who can fly and have magical abilities, and the Catbus (nekobasu) are favorites with the younger members of the family, while the older ones are caught up in the Japanese countryside (with the rice paddies, the fresh vegetables, and the corn), and the key figure of "obaa-chan," the grandmother who works on the rice paddies all day, helping her own family and the small girls who are the protagonists. Her voice and speech is particularly sweet and old fashioned. I could listen to her forever (sadly, the "best scene" search on the Internet is not keyed to obaa chan, so if you are interested in her, fast-forward the film to 13:38, where she first appears.) I am, of course, talking about the Japanese version.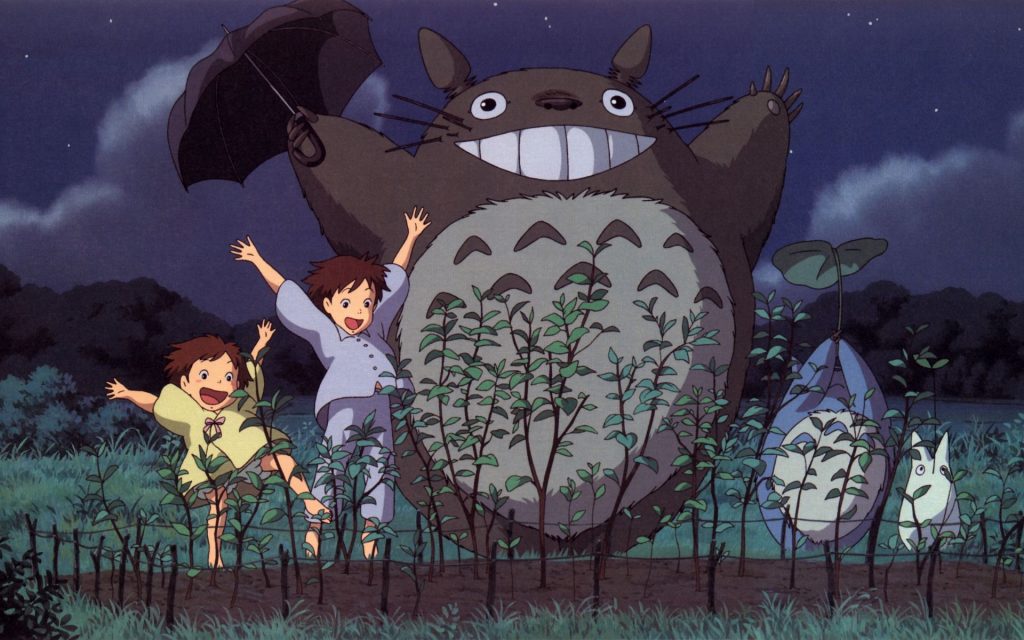 The entire film with original sound (and English subtitles) can be seen in three parts by clicking on this  online>>  link. The third, 27 minute, part, has one of the very best scenes, in which the seeds that have been planted begin to grow with their own "sprouting ceremony." This section also includes the scene (from 4:52 on) where – among other things -obaa chan tells the girls that their mother will immediately become stronger if she eats the vegetables.
Video with Hungarian dubbing:
Click on the button to load the content from embed.indavideo.hu.
PHA+PGlmcmFtZSBpZD0icGxheWVyLTVjMWVkMTIzZDAiIGNsYXNzPSJpbmRhdmlkZW8tcGxheWVyIiB0aXRsZT0iaW5kYXZpZGVvIHZpZGVvIHBsYXllciIgc3JjPSJodHRwOi8vZW1iZWQuaW5kYXZpZGVvLmh1L3BsYXllci92aWRlby81YzFlZDEyM2QwLyIgd2lkdGg9IjY0MCIgaGVpZ2h0PSIzNjAiIGZyYW1lYm9yZGVyPSIwIiBzY3JvbGxpbmc9Im5vIiBhbGxvd2Z1bGxzY3JlZW49ImFsbG93ZnVsbHNjcmVlbiI+PC9pZnJhbWU+PC9wPg==
Ponyo is another huge favorite in the children's category – or to be more accurate, in the more easily digestible category: it includes magic and a sweet little girl with a strong will and a lot of personality, nice and less nice characters, cute and funny scenes, charm and merriment.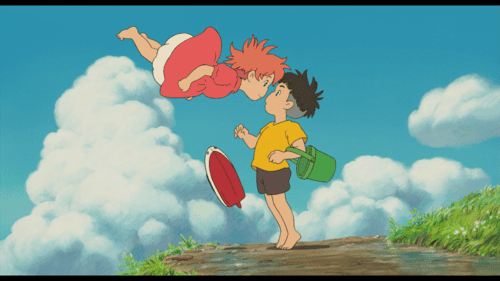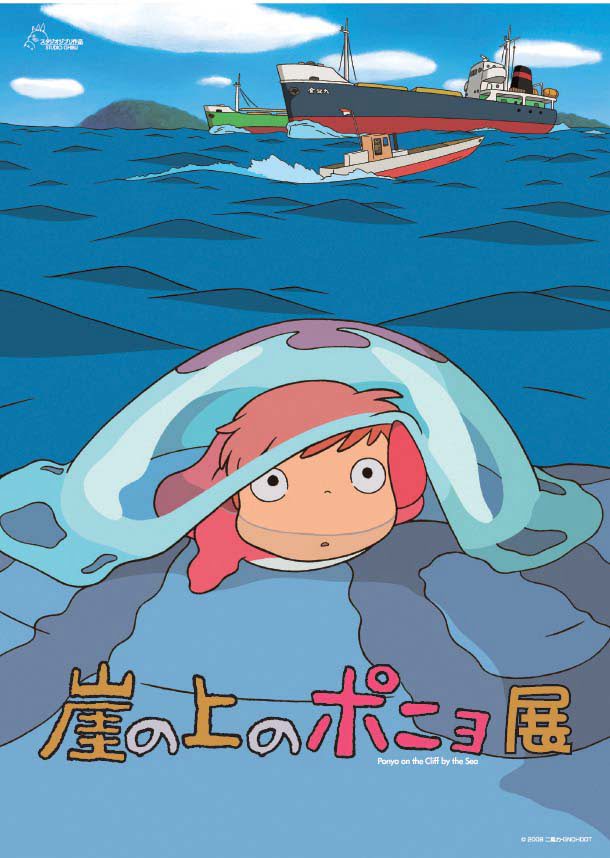 Another delightful film is "Kiki's Delivery Service," in which Kiki, a 13-year-old apprentice witch, stands on her own two feet and takes advantage of her ability to ride a broomstick to open a business. Kiki, and her talking cat, Gigi, learn to fit into the life of a completely new city.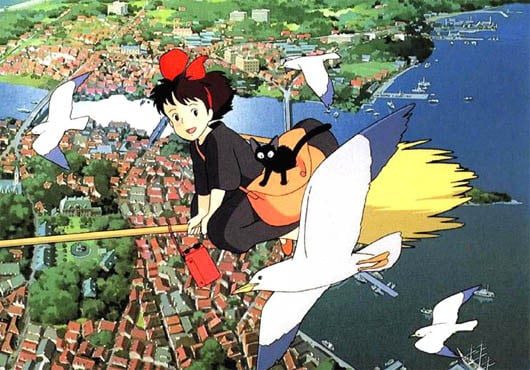 I'll admit that the film I've watched most often has definitely been Hauru (Howl's Moving Castle). It includes some miraculous flying objects (such as the "castle"), and contains enchantment, a struggle, a powerful girl/woman figure, and other fairy tale characters, lovely seaside cities and the development of a pure love affair, with attitudes and characteristics worth copying.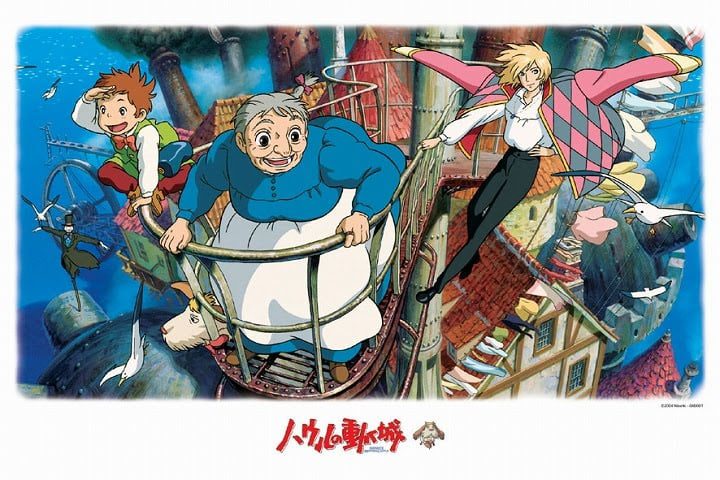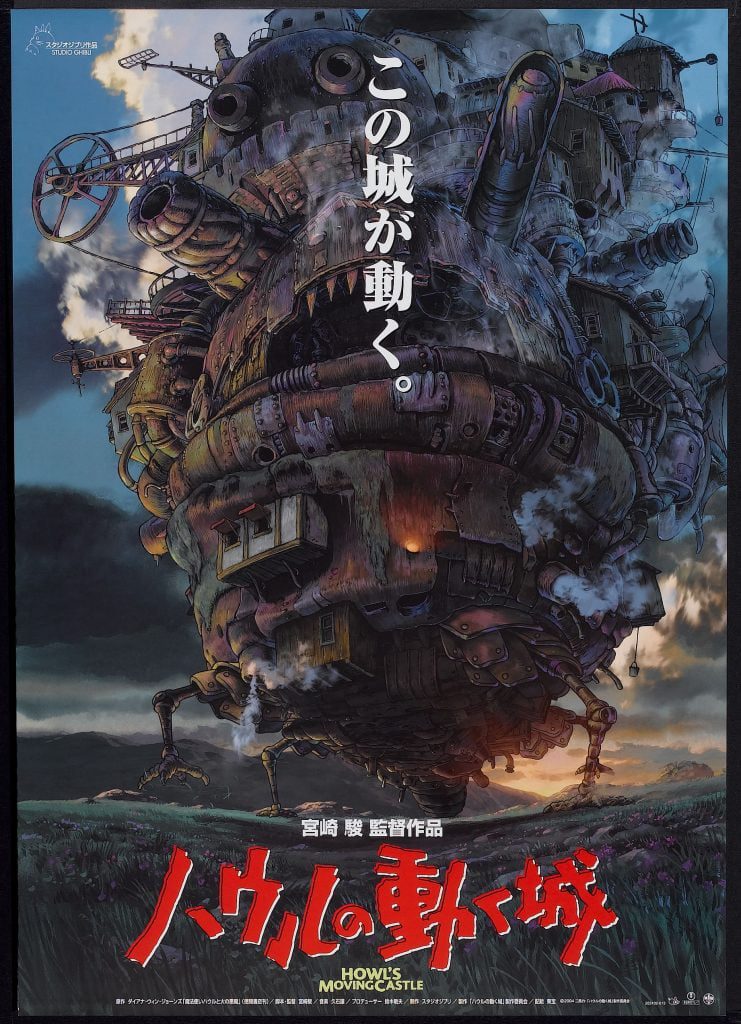 What's interesting is that Miyazaki's work includes films that I've been unable to watch more than once (and one of them specifically is "Chichiro Spirited Away" which was a huge international success).
I'm certain that everybody has a private opinion and that all opinions differ, but I'm also certain that everyone will find at least one Miyazaki film that touches them personally.
Sources of the images and videos:  
http://www.elvison.com; http://qlay.jp; http://www.ntv.co.jp; http://juntendomedjudo.files.wordpress.com;
http://www.animeplus.tv; http://indavideo.hu; http://www.fanpop.com; http://blog.koicon.com;
http://www.hotdog.hu; http://www.c1n3.org