In February 2012 the Kintetsu Department Store, which had stood in front of the railroad station in the city of Hirakata, Osaka prefecture, closed down after 36 years of operation. In the less than ideal economy, department stores offering high quality and comparatively expensive products were unable to hold their own against the 100 yen stores and the low-cost products of the supermarkets that sprang up around them. If I remember correctly, Kintetsu was the second department store in Hirakata to close, following Mitsukoshi. Today Keihan is the only department store still standing. And, somehow, that is so sad. I loved going to Kintetsu as a child and took the news of its closing as a personal insult. It literally hurt.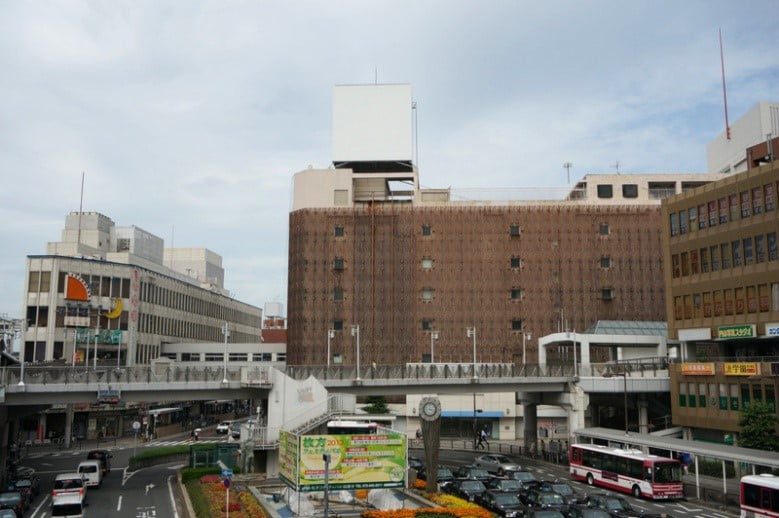 During a recent visit in March of this year I passed by the one-time store and saw that it was completely encased in canvas. So of course I wondered what would be taking its place. The canvas sported the name of a Japanese construction company. I asked my parents and friends what they had heard about the new building. "The grapevine says Tsutaya", they said. Tsutaya? Well!
The Tsutaya chain, or officially, the Tsutaya Book Store, is known throughout Japan for its rentals of CDs and videos. It opened its first store 1983, here in Hirakata, Osaka Prefecture. (The relatives of a schoolmate of mine actually ran that first store.) I was only about 10 years old when people started talking about a new book store where you could actually rent records. Back in those days an EP (extended play) record cost 700 yen and an LP (Long Play) cost 2800. (We're talking about vinyl records here.) For a child, even the cost of an EP was prohibitive. And all of a sudden I could rent one for one-fifth of the cost. Suddenly, I could access Akina Nakamori, Seiko Matsuda, Kōji Kikkawa and all the other music stars. As much as I wanted to!
PHA+PGlmcmFtZSBzcmM9Imh0dHBzOi8vd3d3LnlvdXR1YmUtbm9jb29raWUuY29tL2VtYmVkL2RMMmlRR3BDVEV3IiB3aWR0aD0iNjQwIiBoZWlnaHQ9IjM5MCIgZnJhbWVib3JkZXI9IjAiIGFsbG93ZnVsbHNjcmVlbj0iYWxsb3dmdWxsc2NyZWVuIj48L2lmcmFtZT48L3A+
I went running to the pioneering Tsutaya Book Store, and started copying the recordings onto my mini hi-fi cassette tape recorder, a gadget that was just starting to become popular. Those cassettes are still my pride and joy and I guard them with my life. There must have been any number of people like me, renting records without end. The Tsutaya Bookstore soon established a new company it called a Cultural Convenience Store, renting CDs, videos and then eventually DVDs all over Japan. With that the name Tsutaya became known far and wide. At present it handles the distribution of digital television sets, and has even opened night clubs, cafés, and restaurants. Tsutaya and the citizens of Hirakata swell with pride over "our" business, which has done so well.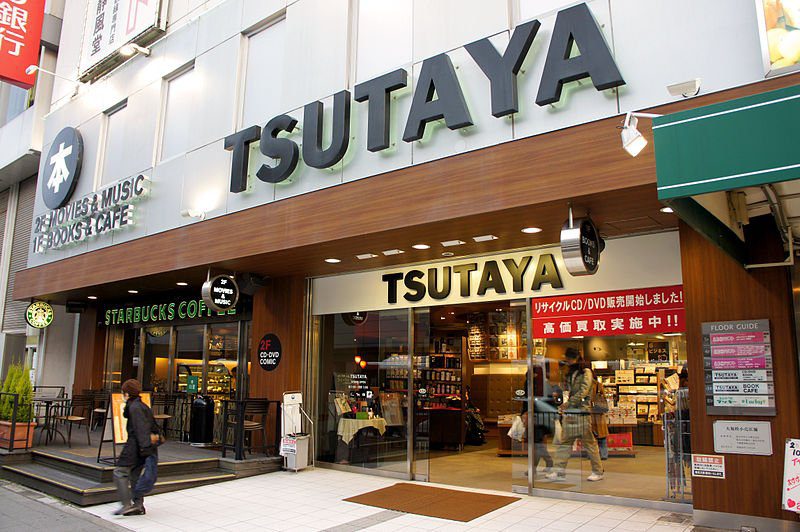 Rumors have it that the real estate developer working with Tsutaya is planning an eight-storey (plus two floors underground) building in Hirakata, where the Kintetsu Department Store once stood. The new facility is to have 160,000 square feet of floor space. This same developer recently opened the first complex consisting of a Tsutaya Book Store and a series of other shops, in Daikanyama, a section of Tokyo. I can hardly wait for the Hirakata store to open! Tsutaya is the kind of company that was quick to pick up on what people wanted and to build a company strategy to accommodate them. I'm absolutely sure they will be quick to get their next project up and running, too. The Hirakata complex is set to open in 2016, where it promises to bring new life to the city.
Image sources: Wikimedia. We found Kōji Kikkawa's most famous songs on YouTube.