While living in Japan, I regularly stopped at Tachikawa station, close to my home, to do some shopping at the huge malls and entertainment complexes. Crowds of people walking on the streets under the shiny bright ads and shop owners inviting prospective customers to their shops give this part of Tokyo a very lively and exciting atmosphere. On these busy streets, there is a group of young men in neat suits and with gelled hair that stand out the mass. They usually hand out brochures to ladies whom they assume are wealthy and rich.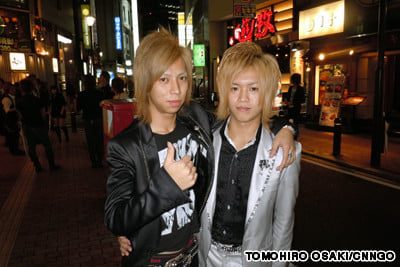 They are Japan's paid "escorts", whom are instantly considered to be male prostitutes in Europe. While some of them might be willing to provide sexual services for their guests, it is not generally the case. Their job is to make women enjoy themselves, offer interesting conversations, enjoy a drink or two in a pleasant environment with them, and last, but certainly not least, engage in high level flirting. Some people might find it strange that women in Japan are willing to pay for a man to flirt with them, but due to the work-centric lifestyle and the lack of western-style romance, most women think this way is their only chance to pamper themselves a bit and receive the attention they crave so much.
If you're a foreigner, you most likely won't be granted access to the world of host clubs. In most cases you'll need a Japanese friend or acquaintance with you to get in, for three different reasons:
Language barriers: Generally, hosts do not speak English very well so guests need to speak at least conversational level Japanese or have a bilingual Japanese friend along who can help with the translation.
Cultural barriers: most of the foreigners do not know how to behave in clubs like these.
Business reasons: these clubs rely heavily on returning customers as their source of income, not on tourists who may visit only once and never again.
First-time guests are offered highly discounted rates for beverages and the company of a professional host. However, on their next visit, their bills would most likely be ten or hundred times higher by the end of the evening
But let see how an evening in a host club looks like!
Typically, the boys inviting guests in from the streets are the newest and the least experienced members. Their job is to pursue the ladies into visiting the nearby club by showing them exquisite brochures. If the lady shows willingness, she will be given a "menu" describing all the available hosts as soon as she enters the club and can pick the one she likes the most. The chosen one will be the first to join the guest but during the course of the evening the others will also spend some time at the table to help her decide whom she likes best. Once she has made her choice she buys a "keep bottle" which signals her interest in the host of her choice. If and when the guest revisits the club the host of her choice receives a commission on the price of whatever the lady drinks.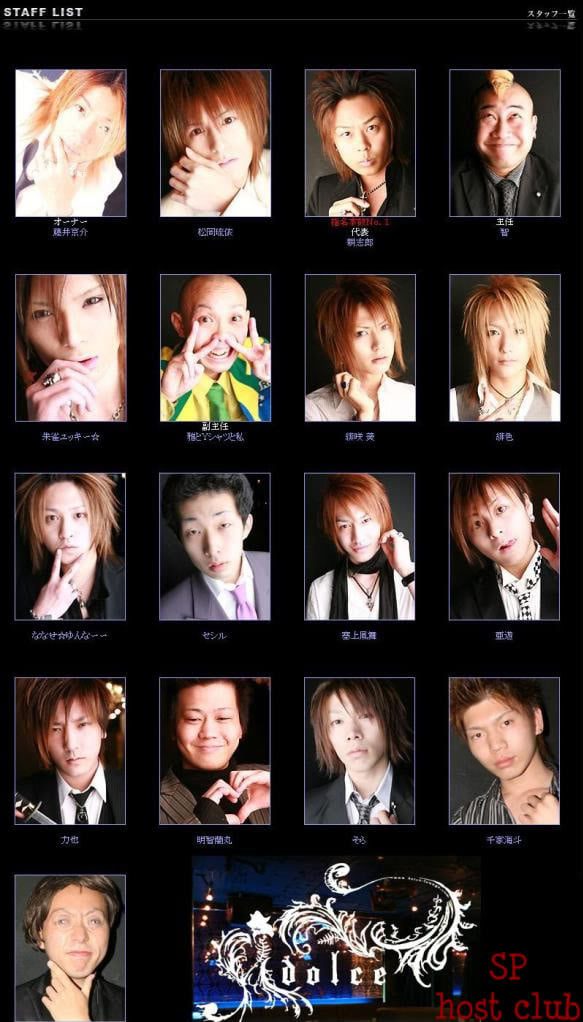 The evening may then progress to sparkling conversation, singing and/or dancing, whatever the guest prefers and feels comfortable with. The idea is to make the ladies relax and enjoy themselves. The clubs are furnished in a way to reflect elegance and luxury. Most have seats upholstered in velvet or leather and there is an abundance of mirrors, chandeliers and other manner of luxury décor. The main goal is to make the guest "fall in love" with her host and become a regular customer.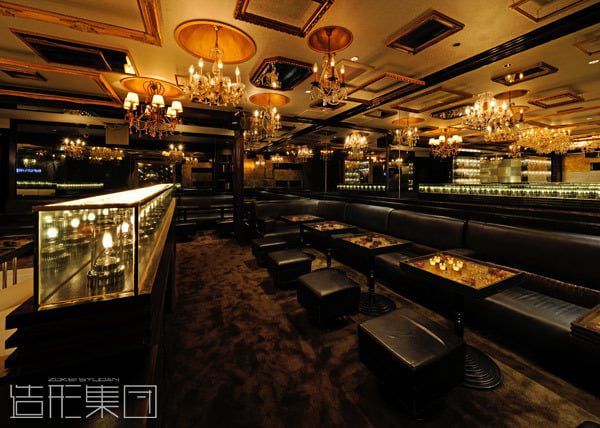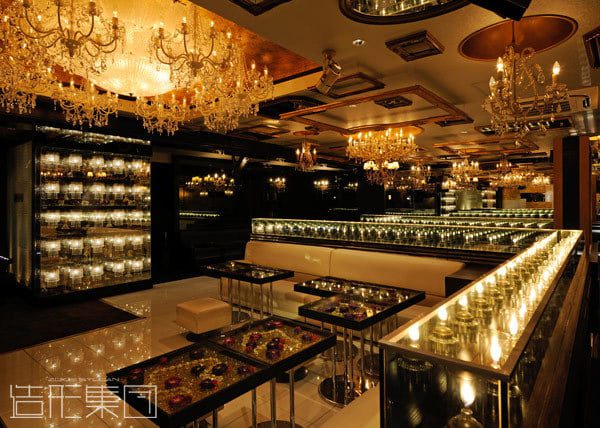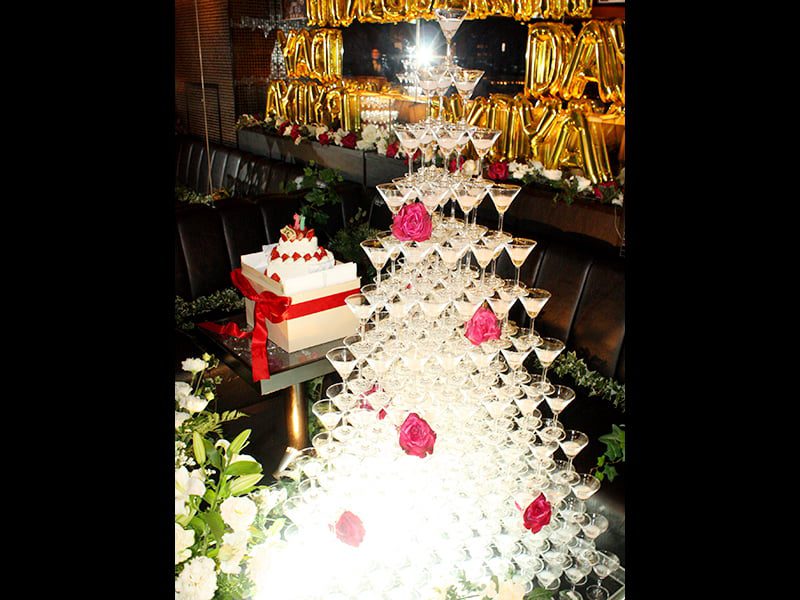 But, who are the customers, the women who go to host clubs, and what's in it for them?
The answer is surprising: 70 percent of the guests are women who work in the same business. They are hostesses who crave a little attention and caring after their own workday has finished. The other 30 percent are office workers and career women who just need someone to listen to their problems, agree with and encourage them. Therefore these clubs are not meant primarily for sex. Instead, what they offer is the pretence of love and intimacy that their clients feel missing from their lives.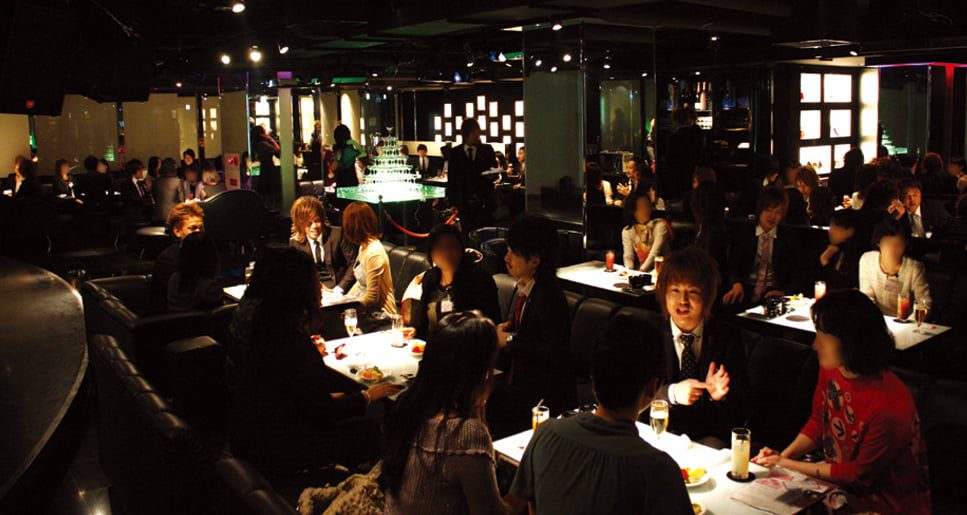 And now, let's take a look at a host's daily routine.
He would wake up at around 11 a.m., and head for the beauty parlor to get his hair done, and to have manicure, pedicure, and facial treatments.
Later, he has a few hours off from 1 to 4 p.m. before his workday begins. From 4 p.m. he needs to help cleaning the club before it opens, and then he entertains guests until midnight. Officially the clubs close at midnight, but very often the last guests stay until around 1 a.m. Closing is followed by a half-hour work meeting and then the club staff finishes the day by having dinner together somewhere. Finally, the hosts can go home at around 5 a.m.
Most of the better escort clubs provide their employees with designer suits until they can afford their own and with the services of hairdressers to get them ready for the opening. New recruits are trained by the more experienced hosts. They work flexible hours and are paid at the end of each workday. If they perform very well, the clubs give them free dancing and singing lessons and offer them bonus vacations abroad.
If a host and his guest are particularly attracted to each other, the host may accompany the guest to dinner or to a karaoke bar after club closing. The term used to describe this is "after" and many people consider it bad manners. The general practice is for the guest to remain with her host until late. There is one final interesting fact; it is considered acceptable for a guest to go on a day-trip or even a longer journey with her host.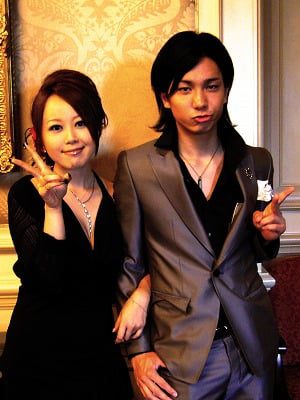 Photos, in order of appearance:
http://jonellepatrick.files.wordpress.com; http://4.bp.blogspot.com; http://i.cdn.travel.cnn.com;
http://img.youtube.com; http://d2j6doapa7j1ze.cloudfront.net; http://d2j6doapa7j1ze.cloudfront.net;
http://topdandy.jp; http://blog-imgs-24-origin.fc2.com