Itoshii opened in February 2014 on Nyugati tér, on the lowest floor of the Eiffel Office Building. Much like the Wasabi chain, its distinctive feature is that it is an "all you can eat" restaurant. But, instead of the dishes coming along on a conveyor belt, you pick and choose your meal on a tablet (!) and hit the "send" button to place your order. We particularly recommend this eatery to people who have never tried Japanese food. But if you are already a Japanese-cuisine aficionado this restaurant may not be for you, mainly because of its poor quality wasabi and green tea. Lunch is not just "all-you-can-eat". The fixed-price A, B, C, and D meals are surprisingly quite generous and offer good value for the money.
Komachi opened in mid-May and is the first Japanese restaurant in Budapest to have all of the following features:
The food is delicious
The food is authentic
The meals are simple, reminiscent of Japanese home cooking
The meals are affordable
Its main profile is udon (a noodle soup with various types of vegetable and meat, and in summer the restaurant also serves a cold udon salad), and rice in karee, or by its better-known name curry, sauce – prepared Japanese style. This Japanese rice and vegetable mix is eaten with a spoon – no need to get out the chopsticks! It is also the place where you can order a glass of tap water with your meal without getting any dirty looks.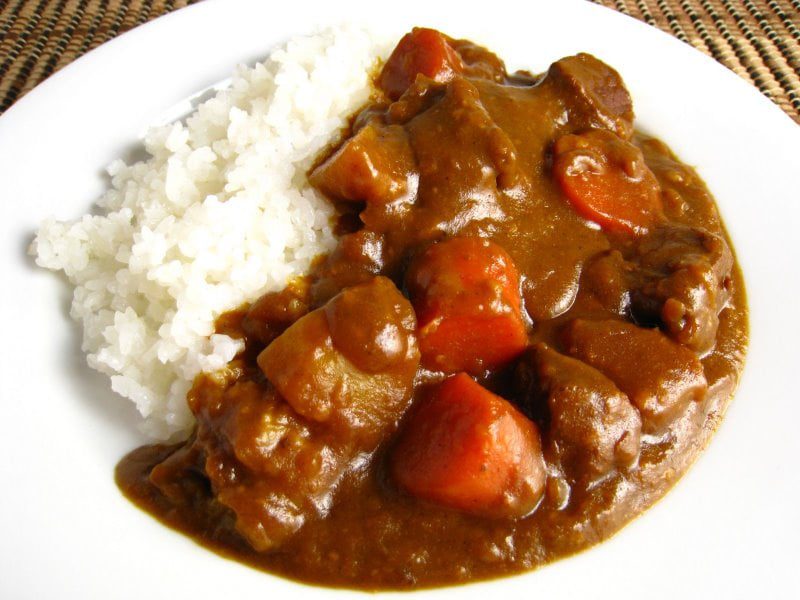 The Hanami Sushi Bár on Blaha Lujza tér, in the same building as the Marriott, on the ground floor of the shopping center, is another recent addition to the Japanese cuisine scene. Its red tuna nigiri (raw fish on a rice ball) is excellent and inexpensive, but the tradeoff is the XXS size. There's a Japanese maestro doing the serving, which is more than apparent in the quality. Anyone who thinks that sushi is merely a combination of raw fish and algae needs to try the sushi here. You'll be in for quite a delightful surprise! Oh, and whatever you order you'll get a complimentary miso soup along with it.
The Zelefánt has been nicknamed the "sushi place" by the various tourist-oriented websites, but sushi is not its main profile. It specializes in organic sandwiches. However, there is a selection of 5-6 kinds of makizushi in its refrigerated showcase, but they are not too fresh.
Ramenka opened a few weeks ago near Budapest's ruin pubs, and true to its name, it focuses primarily on ramen noodles. From personal experience, I can report that its gyozas (meat-filled pastry) are delicious. The staff was a bit slow in getting the order but they deserve a bit of slack since they are just getting the hang of things and the place was busy at the same time. Their unfiltered homemade mugicha (roasted barley tea) was quite interesting. The restaurant decor is minimalist and the music was just a bit louder than I like it. Given that the restaurant is in the middle of the ruin pub quarter, we might, with just a bit of exaggeration, call ramen ruin food, since in Japan it counts as the cheapest restaurant meal. Ramen makes a wonderful one-dish meal and is a great way to interrupt a day of running around. It also sees to your fluid intake.
Bubu Bubble Tea is aimed at a young audience, with its meals and beverages alike. Bubble Tea is tea mixed with fruit syrup that has a layer of tapioca pearls and "bubbles" of colored gels and fruit juices lining the bottom of the glass, and is offered in 30 flavors. Bubble Tea originated in Taiwan. The owners of Bubu, who are Vietnamese, purchased a franchise. The Japanese aspect of the place comes from having sushi on the menu. In fact they also offer Japanese desserts (such as matcha flavored with strong green tea), Asian sandwiches, frozen yogurt, and panna cotta. The place isn't air conditioned, which made the 35 ºC uncomfortable. Let's hope it was exceptionally hot that day.
OMU is a restaurant set to open in mid-August in Budapest's District 5, in Sas utca. Given its downtown location, I'd suggest making sure your wallet is full before going there. It plans to focus on Ramen, tempura and buns. The buns are essentially steamed dumplings filled with meat, originally – like ramen – a Chinese dish. Over time a wide variety of buns have evolved including ones that are really sweet baked pastries. My colleague and I discovered the OMU stand at the Gourmet Festival organized in late May, so we got the chance to taste their wares. The ramen was delicious. They plan to use Japanese ingredients but will not hire a Japanese chef. We have noticed that several other Japanese restaurants have been trying to reshape certain Japanese foods to better mesh with European tastes. In the final analysis, Japanese ingredients combined with a Hungarian chef hold the promise of foods that are as delicious as they are novel.
Meanwhile, rumors have it that a Maguro sushi bar, a child of Nordsee, is soon to open in the Westend Mall in Budapest. It will be offering dishes catering to European tastes, among others.
To sum up: Fewer tourists will be bothered by having to walk over 500 meters to find a Japanese restaurant in downtown Budapest. And the generation of anime fans has now reached the age when they have their own income and – whether large or not so large – will be able to find the Japanese food they like best.
Bon appétit!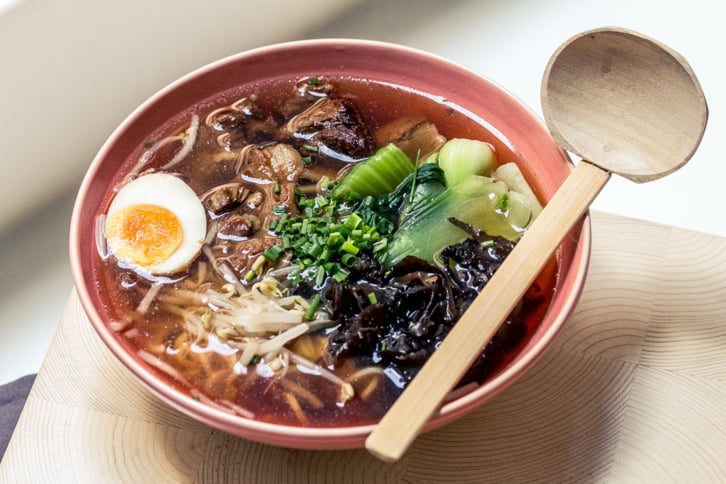 There have been other Japanese restaurants opening since the above article was written. An update on this topic is coming soon!

The pictures are illustrations from the following sources: http://www.funzine.hu http://lancelegalcomaninha.blogspot.hu http://welovebudapest.com