Már az első japán utam egyik fontos hozadéka volt a Miyazaki Hayao filmekkel való ismeretség és imádat első látásra. Az érzés azóta sem csökkent, csak átalakult. Már az nagy dolog, hogy tizenéven át még mindig szívembe talál, pedig ennyi idő alatt rengeteget változtam, változhat az ember. Sok, akkor kedvenc könyv, zene, már rég nem is kedvenc, míg Miyazaki Hayao animéi szilárdan tartják magukat szívemnek csücskén.
Persze az, hogy épp mely történetek, milyen sorrendben kedvencek és hogy milyen a "nézettségük", az időről időre változik. Egyszer meséltem japán kollégámnak, hogy ha magam alatt vagyok, megnézem a Hauru-t (Howl, a Vándorló palota) mire meglepően pozitív reakciót kaptam, hogy "Én is!". Őszinte meglepődéssel, de örömmel nyugtáztam a választ és azután sokat idézgettünk is ebből és más Miyazaki filmekből is.
Régen, az első listámon Naushika és Laputa volt az élen. Mostanra ezeket már ritkán nézem, és sosem hangulatjavítási szándékkal, hanem jól rákészülve, időt szánva az elmerengésre. Számomra ezek súlyosabbak, gondolatokat szülnek, nem amolyan bármikor-megnézem-ha-ki-akarok-kapcsolni-típusú filmek.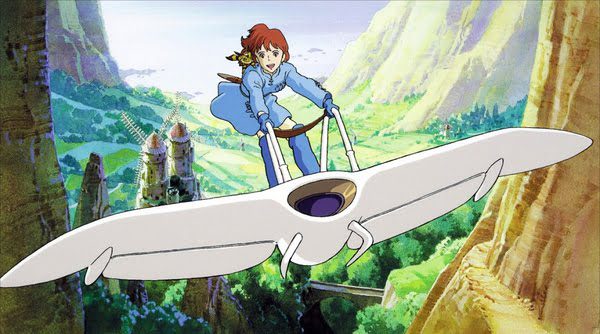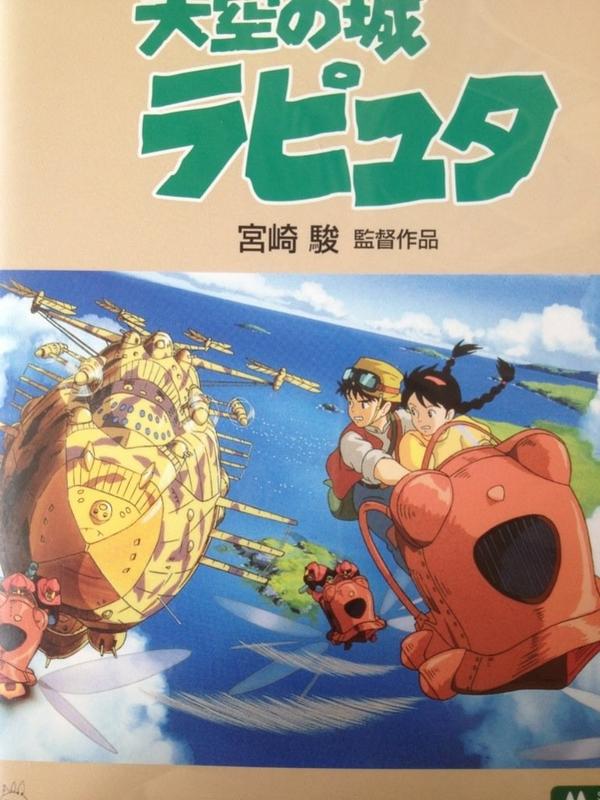 Jelenleg a Totoro történet a család kedvence. A Totoroban ez az egyik hihetetlen, de pozitív vonás, hogy egy kétéves és egy harminc- vagy negyvenéves – de hiszem, hogy 60 éves is – talál benne "néznivalót". Jelenleg a Totoro-k, akik repülni is tudnak és varázslatos képességeik is vannak és a cicabusz (nekobasu) a kedvenc szereplői a család aprajának; a nagyjának pedig maga a japán vidék (a rizsfölddel, a friss zöldségekkel, kukoricával) és elengedhetetlen figurája, "obaachan", a nagyi, aki egész nap dolgozik a földeken, segít a saját és a főszereplő lánykák családjának is és a hangja, beszéde különlegesen kedves és régies. Végtelenségig tudnám hallgatni (sajnos az interneten keringő "best scene" keresésben nem fordul elő obaachan, így akit érdekel a film, 13:38-tól találja az első jelenetet, ahol látható). Természetesen a japán hangra értem.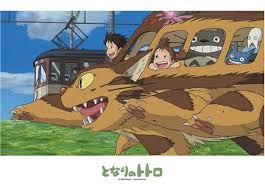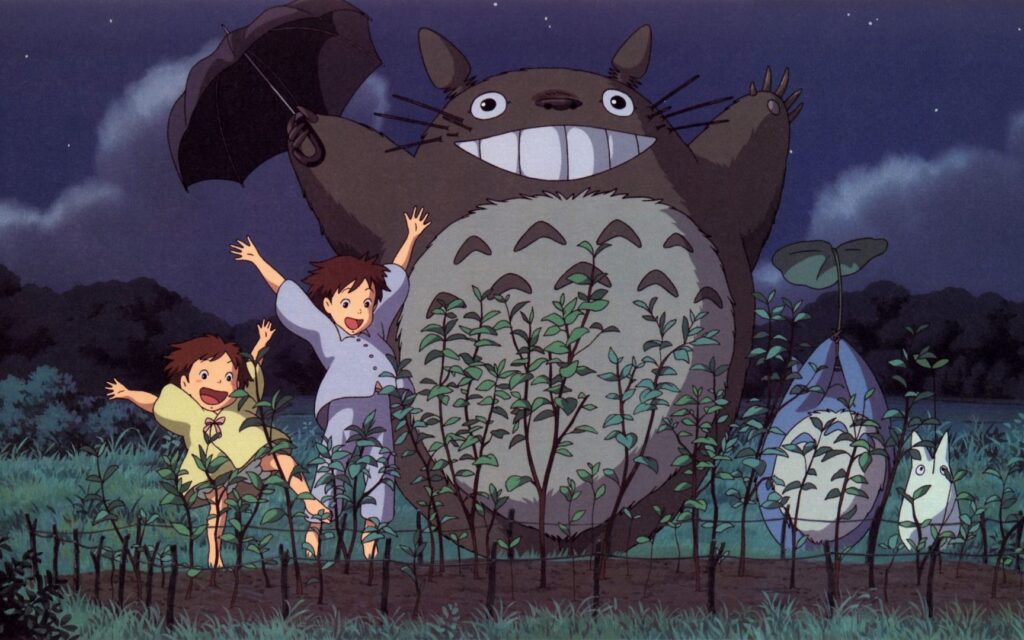 A teljes film eredeti hanggal (angol felirattal) három részletben itt látható online>> A harmadik 27 perces egység az egyik legjobb résszel, az elültetett magok "kelesztési-szertartásával" indul és ebben van az a jelenet is, (4:52-től), ahol – többek között - obaachan azt is elmondja, hogy az ő zöldségeitől az anyukájuk is rögtön erőre kap, ha megeszi.
Magyar szinkronos video:  
Click on the button to load the content from embed.indavideo.hu.
PGlmcmFtZSBpZD0icGxheWVyLTVjMWVkMTIzZDAiIHRpdGxlPSJpbmRhdmlkZW8gdmlkZW8gcGxheWVyIiBzcmM9Imh0dHA6Ly9lbWJlZC5pbmRhdmlkZW8uaHUvcGxheWVyL3ZpZGVvLzVjMWVkMTIzZDAvIiB3aWR0aD0iNjQwIiBoZWlnaHQ9IjM2MCIgZnJhbWVib3JkZXI9IjAiIHNjcm9sbGluZz0ibm8iPjwvaWZyYW1lPjwvcD4=
A gyerek kategóriában, - azaz inkább nevezzük könnyebben emészthető kategóriának - a Ponyo a másik nagy kedvenc még: ebben is van varázslat és erős akaratú, karakteres, cuki kislány, jó és kevésbé szimpatikus szereplők, mosolyogtató és vicces részek, báj és vidámság.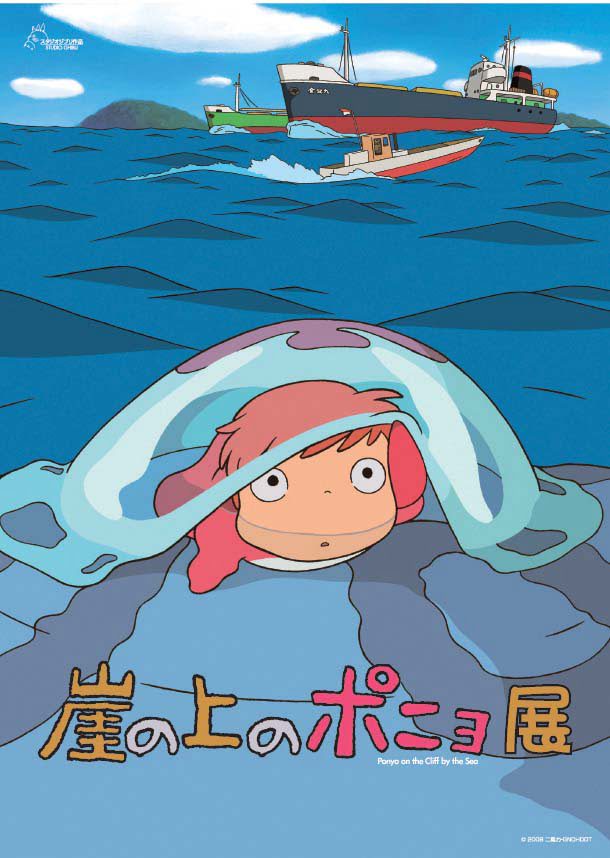 Nem kifelejtendő Kiki sem, a kis boszorkány tanonc, aki saját lábára áll, a seprűn repülési tudását kamatoztatva saját üzletet nyit és egyáltalán beilleszkedik egy teljesen új város életébe 13 évesen, beszélő macskájával, Gigivel.
Nálam az eddig legtöbbet nézett darab mindenképp Hauru (Howl és a vándorló palota) volt. Ebben is benne vannak a csudás repülő szerkezet (pl. a "palotája"), a varázslat, a küzdés, egy erős lány/hölgy figura és egyéb mesebeli szerzetek, szép, tengerparti városképek és egy tiszta szerelem kibontakozása, követendő hozzáállás, jellemvonás.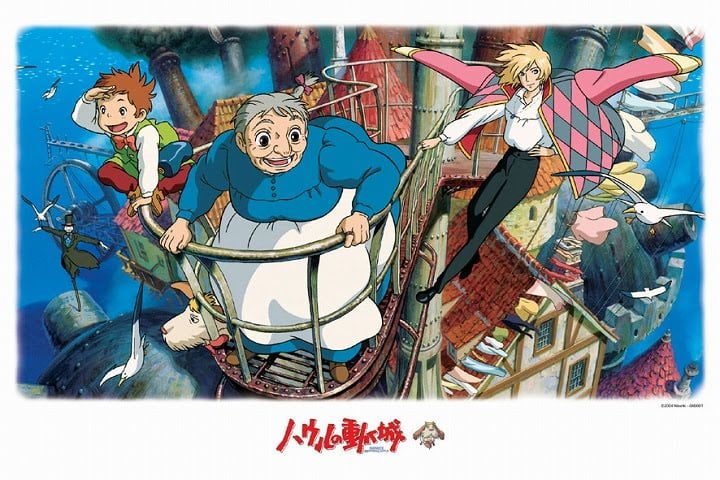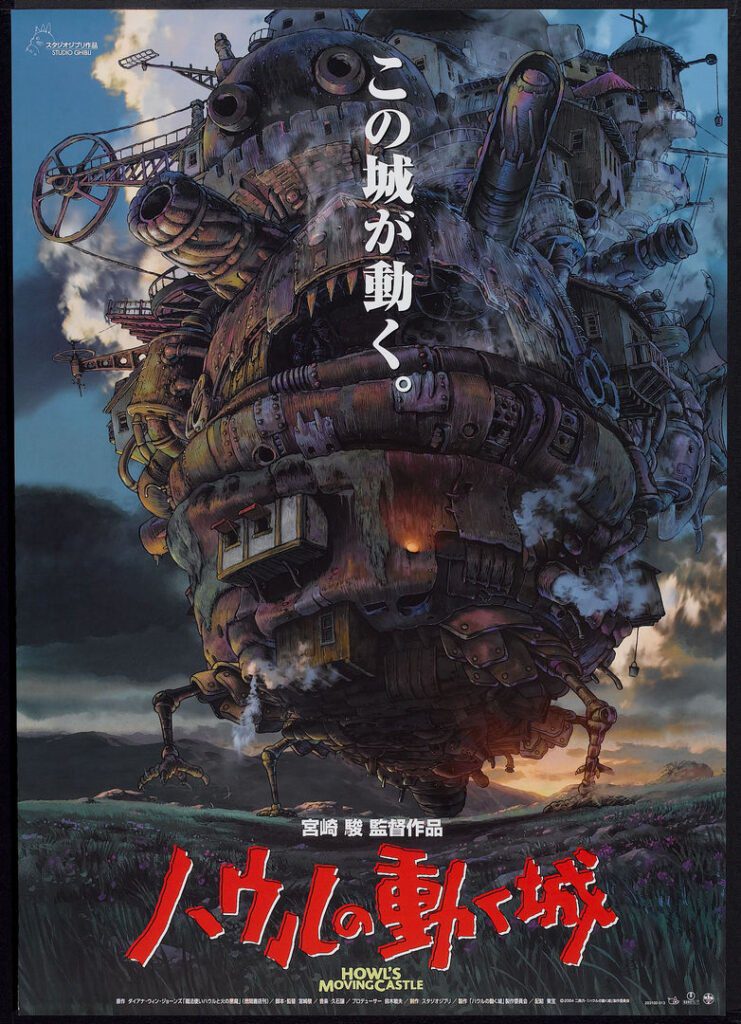 Az az érdekes, hogy Miyazaki munkájában vannak olyanok is, amiket nem tudtam egynél többször megnézni (és az egyik pont az, ami a nagy nemzetközi elismerést is kapta, a Chihiro Szellemországban).

Biztos ahány ember, annyi vélemény ebben a témában is, de azt talán kijelenthetjük, hogy mindenki megtalálja a hozzá leginkább közel állót a nagymester filmjei között.

A képek, videók forrásai: http://www.elvison.com; http://qlay.jp; http://www.ntv.co.jp; http://juntendomedjudo.files.wordpress.com; http://www.animeplus.tv; http://indavideo.hu;  http://www.fanpop.com; http://blog.koicon.com; http://www.hotdog.hu; http://www.c1n3.org